Writing experts say that half the struggle is getting people to read what you write. They also say that a good title is everything. This may be true. When I saw The Hottest Thing at Church is Not Your Pastor or Worship Leader, the title of a Christianity Today (April 2017) article, I was enticed to read it.
It's a good read. It highlights the fact that the number 1 explanation for why Americans go to church is for "Sermons that teach about Scripture."
That's music to my ears! I firmly believe that reading, preaching and appreciating the Word (which is to appreciate the One of whom the Word speaks) should rank above every other reason for why we go to church.
Which reminds me of something a veteran Bible teacher and preacher recently said to me, "We should lay out a banquet for people to feast from when they come to church." He's absolutely right. The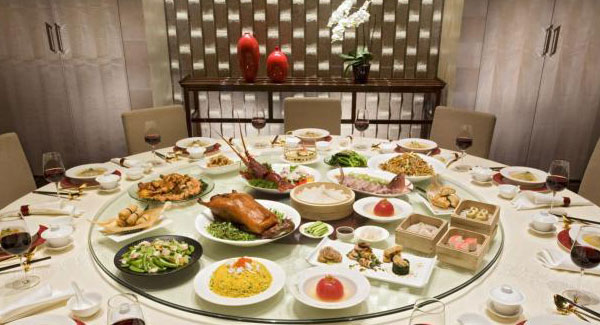 preaching and teaching of God's Word should be spiritually tasty and filling.
Unfortunately pastors don't always provide their congregations with a weekly banquet on God's Word. Sometimes it's only a snack and sometimes it's just a morsel – certainly not enough to sustain or nourish a congregation.
Pastors, "preach the Word" (2 Timothy 4:2). That's literal language. It's not a suggestion. It's not figurative. With every ounce of strength and passion, prayerfully and humbly, carefully and patiently, in the power of the Spirit – preach the Word! Exegete the text. Do everything possible to invite every person to enter into the Scriptures, engage the Scriptures, encounter the One of whom the Scriptures speak, and emulate the Scriptures in everything they say and do.
I still remember, about 30 years later, how one pastor told me that it only took him 3-4 hours to prepare his Sunday message. He was proud of this because it gave him more time to spend with his family … the implication being that it was good and right for him to make his family his highest priority. I'm still flabbergasted! A good message takes days of preparation, hours and hours of wrestling with the text, and even sleepless nights as the preacher seeks to reconcile himself with the text because he knows he can't preach if the Scriptures don't have ascendency in his own life.
In fact sermon preparation is somewhat similar to cooking. When my wife and I want to prepare a really nice meal for friends or family it takes us about two full days to do the planning, shopping, cooking, table setting, vacuuming and dusting (our house must first be clean before we can serve up a banquet), dish washing and drying. Similarly, when I prepare a sermon I know it requires planning, getting all the ingredients together, arranging and organizing, making sure my own house is in order before I tell others how to get their house in order, serving something sumptuous, and doing what needs to be done so that others will say, "Thanks, that was great!"
One more thing: I'm a nobody when it comes to cooking and I'm a nobody when it comes to preaching. But that's okay. The Christianity Today article mentions how the Gallup poll also discovered that "people in the pews care far more about what's being preached than who's preaching it." That's good news for every ordinary pastor who is diligently feeding the congregation a Sunday banquet week in and week out.
It's also a reminder that the preacher plays the supportive, not the main role. When I go to a restaurant and eat a good meal, the food itself, not the chef, is the focus of my gastronomic experience. Similarly, the texture, flavour and aroma of the Scriptures should be the focus of the preaching, not the preacher. And for this to happens the preacher's main aim should be to preach the Word so that everyone can "taste and see that the Lord is good" Psalm 34:8.
© Scripture Union Canada 2017